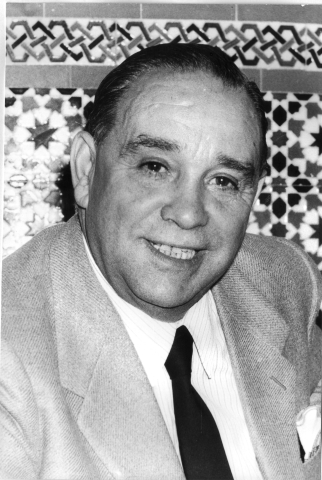 1949/1953 | 1958/1959
A legendary striker at the club, he coached the team for four seasons between 1949 and 1953. In his first season he only managed tenth place, making amends the following season by finishing runners-up in the league. In subsequent seasons he finished sixth and fifth. Under his orders, one of the best players in the history of Sevilla FC, his nephew Marcelo Campanal, was signed.
 He replaced Helenio Herrera in the last match of the 1956/57 season, achieving a draw and leaving the team in second place, which meant qualifying for the European Cup. In 1958/59 he coached the team in the Cup. He always belonged to the club, holding various positions over the years.